Archive for March 2013
ALONSO: "AN OPPORTUNITY MISSED"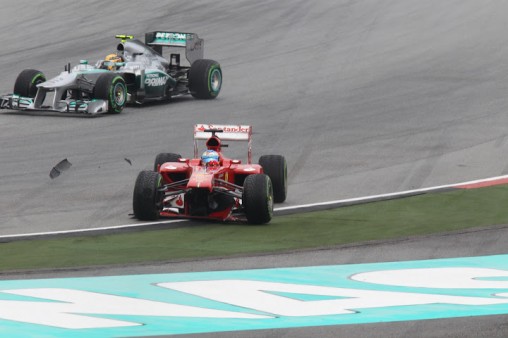 Fernando Alonso: "Today, unfortunately, we were very unlucky. After making a good start, I touched with Vettel at the second corner: it was a surprise to find him there, almost stopped and I don't know what speed he was doing. Despite the fact the car was damaged, it didn't seem to be too bad and, together with the team, we decided to keep going, because if we'd stopped immediately and then again on lap 3 or 4 to fit dry tyres, we would have dropped too far back and definitely lost the chance to finish up the front. It's easy to criticise this decision, but at the time it seemed like the right one. It was certainly a shame, because here we could have fought with the Red Bulls, but circumstances didn't help and apart from the wisdom of the decisions we took, bad luck really played its part, when you think how many off-track excursions there were in Australia without any consequence and even here when the cars first went out on track. Now we are already focusing on the coming races in China and Bahrain, where we hope to do better than last year, so that we arrive in Europe with as many points as possible".